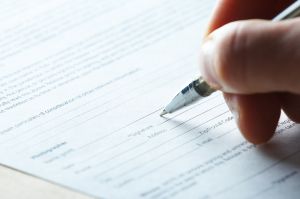 Patient Insurance Info
Our financial policy: We have found that communication with our patients regarding our financial policy assists us in providing the best services to you. Please take the time to read the following. Additionally, we bill your insurance as a courtesy, if provided with the appropriate billing information.
If your insurance is:
Private: We expect your insurance to cover the percentage of the amount they consider to be reasonable and customary charges. Your portion will be the percentage or co-pay plus any remaining deductible. Your deductible, if any, must be met before your insurance coverage can begin to pay. Your insurance policy is a contract between you and your insurance company.
Workers' Compensation: If your injury is work-related and authorized by your employer's workers' compensation insurance carrier, or employer is self-insured, you are not responsible for the charges incurred at Campbell's Premier Physical Therapy and Sportscare. However, Campbell's Premier Physical Therapy and Sportscare is obligated to report your progress and attendance to the insurance carrier's representative(s) and referring physician. Please inform us in advance if you plan to take a vacation or have a change in your work hours, inhibiting your ability to attend physical therapy.
Medicare: Our office is certified as an independent physical therapist with the Medicare program. As a courtesy to you, we will submit insurance claims to Medicare and/or supplemental insurance (secondary). Reimbursement for services rendered by physical therapists in independent practice is provided at 80 percent of reasonable charges, AFTER your Medicare annual deductible has been satisfied. Medicare requires an updated physician referral every 30 days. Medicare does not pay for medical supplies.
Automobile Insurance: If your injury is related to a motor vehicle accident and you have MED-PAY coverage under your automobile insurance, you are responsible for reasonable and customary charges incurred at Campbell's Premier Physical Therapy and Sportscare. As a courtesy to you, we will submit insurance claims to your automobile insurance carrier or your private insurance carrier. We will not submit insurance claims to a 3rd party automobile insurance carrier.
Special Needs: We understand special needs. It may be necessary to set up a payment plan for patients requiring extensive treatment. If this situation arises, please bring the matter to the attention of the office manager as soon as possible.
Insurance Information
We offer direct insurance billing and are enrolled in PPO's, accept workers' compensation, auto med-pay and Medicare assignment. Campbell's Premier Physical Therapy and Sports Care are a preferred provider for most major medical networks, including:
Aetna
Blue Cross
Affinity
Blue Shield
HealthNet
Medicare
Tricare
Verity
Valley Health Plan
Please call to ask about other health plans.